Pre-hurricane History -
Gallery of pictures of neutral people
---
Artificial synchronicity, language manipulation and the true nature of reality - Introduction

INDEX




This page aims at posting pictures of neutral persons around the world, preferentially unknown faces, and compare these pictures with recent ones, taken AFTER the hurricane, so that your brain will be able to easily distinguish between the two periods, BEFORE and AFTER the hurricane. The goal is to make a clear contrast for your mind, so that it does not forget about the very occurrence of the hurricane, and to eliminate any residual doubt THEY may try to inculcate in your brain.



Message from Webmaster : For the time being, there is only a short sample of pictures showing neutral people in certain places and times. Due to problems of time, this page on pictures of neutral persons won't be available in the short term in its extended version. It will only be available in the long run.


However, if you wanna participate in this process, in order to help the others like you, collecting pictures of neutral people, and posting them in a page of yours in the Internet, you may follow the suggestion presented in the file links.htm ahead (that is, using keyword "dissahc" and Altavista), so as we can form a ring of homepages connected to this subject.


---



Initial sample - Neutral people

(Added on April 26 th, 2000)


Take a look and compare the pattern of the auras shown below with the pattern of the auras you see around you every day everywhere. Realize that the pictures #2 and #4 below were taken in 1998 and 1999 and are still very recent, indicating places where the hurricane is probably still passing (as of April, 2000).


(Added on March 04, 2001)

Just to complement a little more, take a look at pictures #6 and #7. They were taken on January 2001. You'll find two places where the hurricane is still passing (as of March, 2001) : Taiwan and Western India.


---
Can't wait three minutes for the download of the pictures ? Press "Stop" on your browser and choose the picture(s) you want to see from the menu below. The picture will be shown in a separate page.
---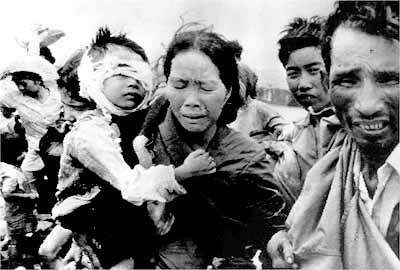 1. Saigon, Vietnam
- 1975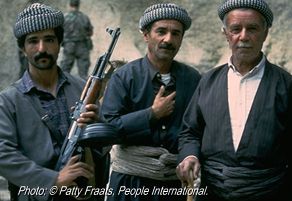 2. somewhere in Central Asia - 1998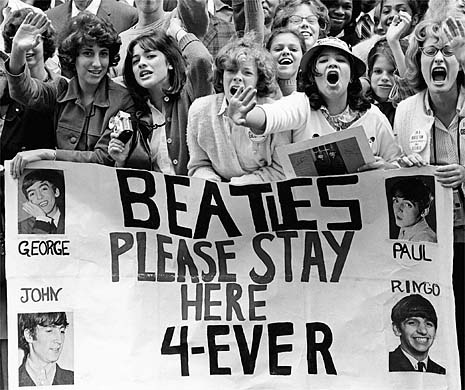 3. New York City -
1964
(arrival of 'The Beatles')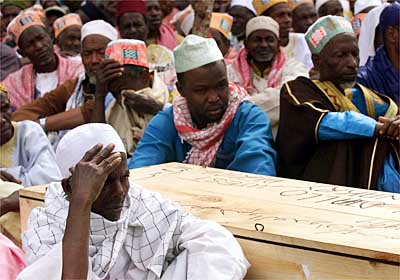 4. Guinea, Africa - 1999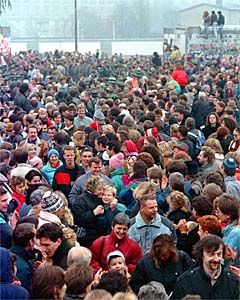 5. Berlin, Germany - 1989
(after the fall of the Wall)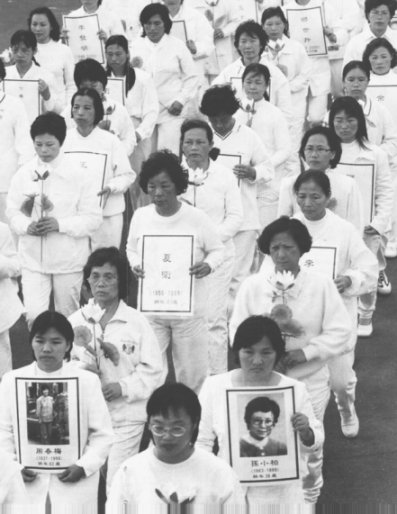 6. Taipei, Taiwan - 2001
(a rally of members of Falung Gong, a religious sect)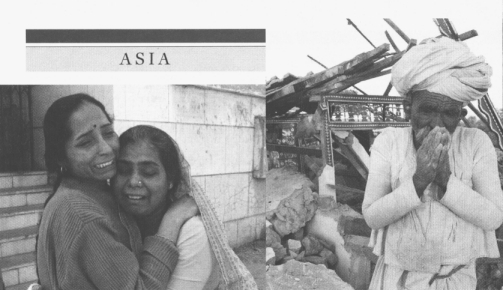 7. Gujarat, Western India - 2001
(after an earthquake that devastated the region)










Credits : Photo 1 = Nick Ut (AP); Photo 2 = Patty Fraals (People International) ; Photo 3 = Jack Manning (N.Y. Times); Photo 4 = David Guttenfelder (AP); Photo 5 = John Tlumacki (Boston Globe); Photo 6 = Kenny Wu (Reuters); Photo 7 = Saurabh Das (AP) (left) and Powel Kopczyinsky (Reuters) (right)
---
Top of Page




Back to General Index




Back to previous part : List of Keywords-Infested Headlines (including some news transcriptions and pictures)




On to next part : Links to other pages on this issue (reality prison, language manipulation, artificial synchronicity, mind reading and association of ideas, "vampirism", etc.)